Simple function, low initial and running cost.
It contributes to your laboratory matched with easy maintenance and good usability.
It is recommended for small-volume users.
μ

series
Ultrapure water usage

~10L/d

Quality of treated water

18.2MΩ・cm

TOC

1~3pp
Application
Inorganic, and organic analysis

Laboratory inspection and test

Adjusting reagent, cleaning purposes,etc.
Features
Memory of dispensing volume

Memorization of 3 patterns of dispensing volume. Retrieve the latest dispensing volume with one touch.

Fixed -volume dispensing

It dispenses exactly the volume you set.

Ultrapure water tank circulation

The quality of treated water is constantly high.
Circulation modes can be selected between constant circulation or intermittent circulation.

Alarm notification

It issues an alarm or buzzer in case of the water leak and the replacement of consumables.

Auto tank water refill

When tank water is reduced, water is automatically filled up to tank.

Water leak sensor

It can prevent the fatal trouble.

Foot switch
(option)

It enables hands-free works.

IoT
(option)

Water quality and operation conditions can be monitored from customers' devices.
* Please contact us for the details for oversea use.
Low initial and running cost
Simple function achieves low initial cost

It eliminates complicated processes and focuses on the key function.

Organo-technology cartridge

We have optimized the ion exchange resins in the cartridge to reduce its running cost. The consumables of pure and ultrapure water production are separately to be replaced. It can prevent the unnecessary replacements.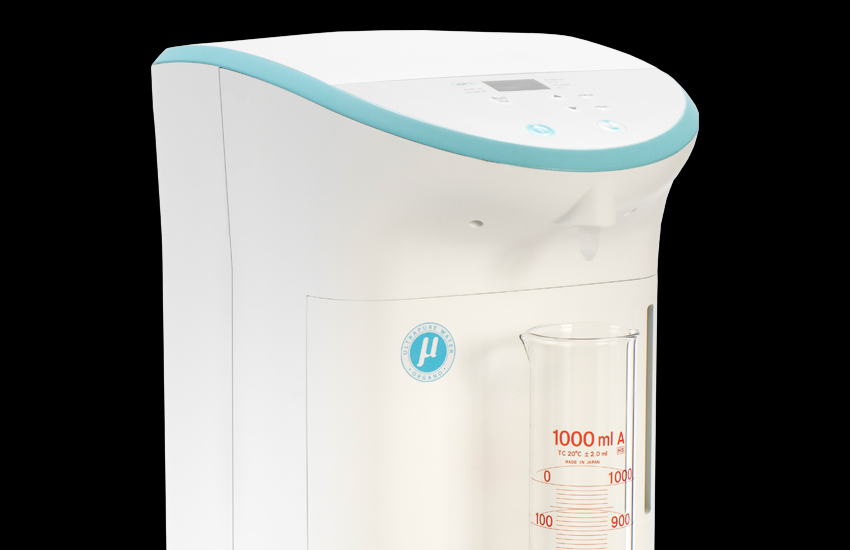 Simple usability
We have reduced the number of the operation bottoms so that the equipment would be easily operated. The display shows the water quality, water temperature and water tank level.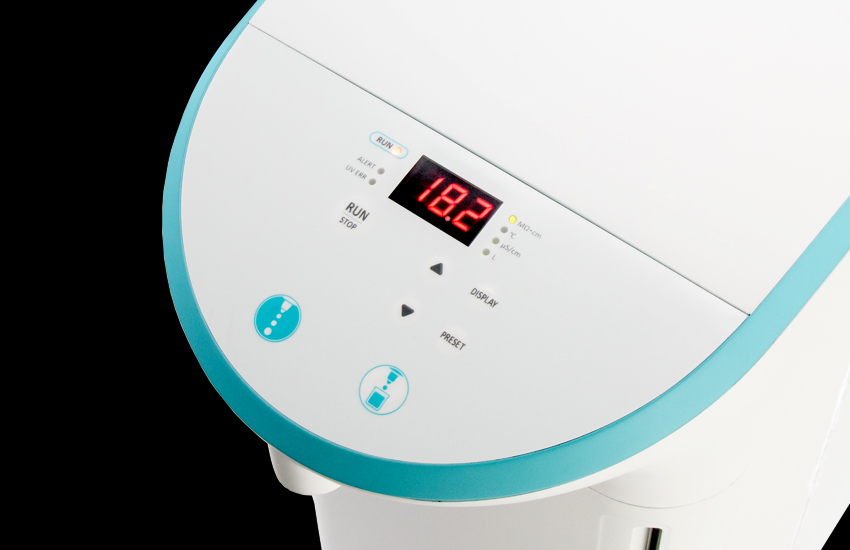 Maintenance
Organo's own method to replace consumables.
The cartridge holder is opened and closed to replace the cartridge easily. The cartridge is removed by pulling the handle and placed by pushing it.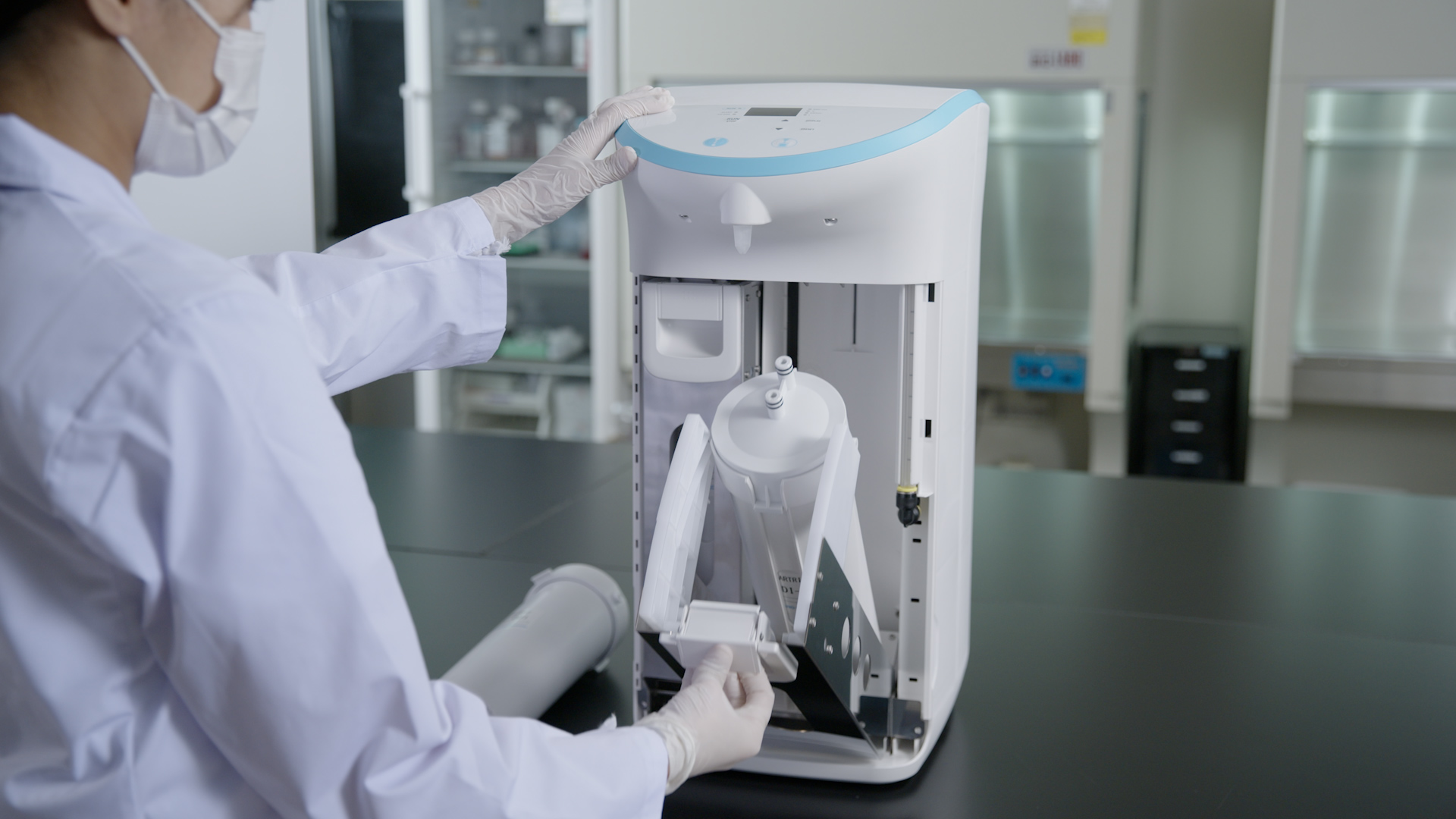 Economical
Reduce the electricity consumption and emission of CO2.
By ion exchange resin for ultrapure water, it would be more economical than distiller consuming much electricity.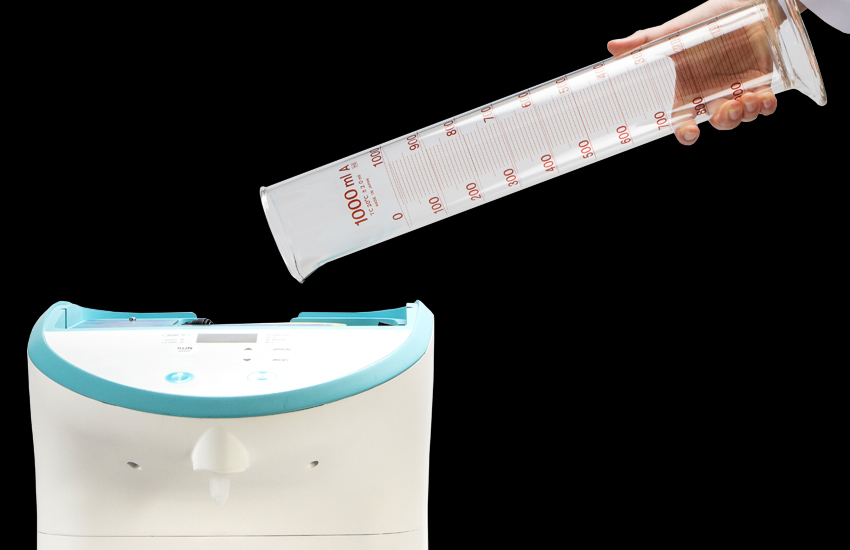 Virtual experience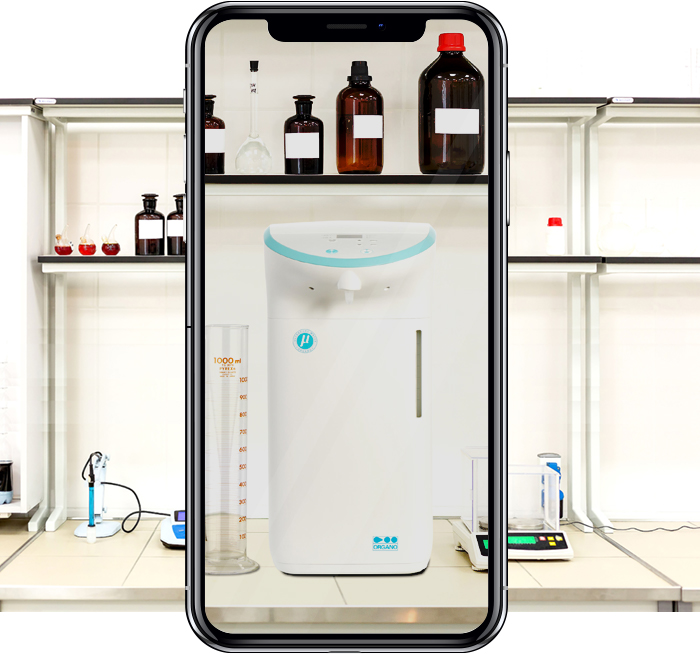 Using smartphones, you can demonstrate the installation and get the image of the product size.
Read QR code.
Tap the mark and point the camera at the aimed installation space.
* Some models cannot be supported.
Specification
Model
Quality of treated water
TOC
Dimension(mm)
UV
TOC monitor
PX-0060μ-X00
18.2MΩ·cm
<5ppb
W290xD428xH598
●
–
PX-0060μ-000
–
Consumables
PX-0060

μ

-X00/000

Item
Replacement timing

1

Composite cartidge (CF-RO cartridge)
12months

2

UV oxidation lamp (-X00 only)
18months

3

Ultrapure water DI cartridge
6months

4

Air vent filter
12months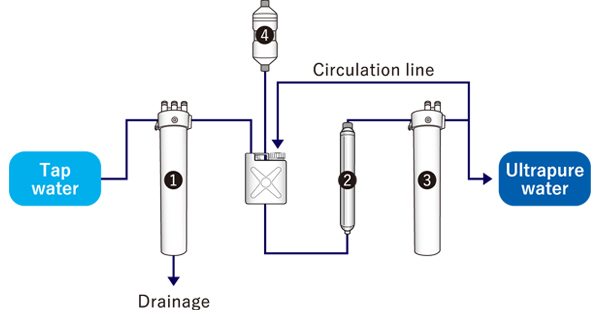 ※The lifetime of consumables largely vary with the feed water quality and usage conditions.
Related products
Capsule filter (external final filter)

The capsule filer is suitable for the removal of micro particles and bacteria.